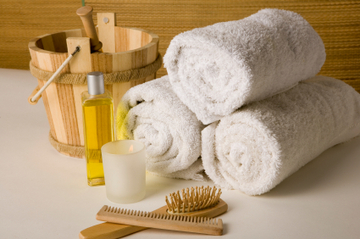 Oxidation is the enemy of youth and that realization has sent consumers clamoring for antioxidant creams, lotions, and potions for their skin. High-end skin care formulas use cutting-edge antioxidant formulas in their products and charge you through the nose for them. Nature provides many powerful antioxidants and if you can incorporate them into your skin care regimen, you will have healthier skin and may save a dollar or two at the same time.
Skin care regimens that rely on high antioxidant oils are your best bet. In this household, we use antioxidant oils in two ways for skin care: for skin cleansing and for skim moisturizing. In the videos below we describe each of these processes. These videos are reviews of coconut oil and, in particular, the coconut oil on the market with the highest antioxidant content. The coconut oil is a good skin care foundation, but there are oils with far higher levels of antioxidants than coconut oil. We find that a combination works best.
Antioxidants For Skin Cleansing
For the antioxidants, the cleansing value, and the extreme hydration, we use oils as facial cleansers. If you have never heard of this method, it may sound strange but I describe it in the video at right. The process is simple:
Wet your face (usually in the shower).
Cover face with cleansing oil.
Massage oil into skin, massaging gently in an upward direction.
Allow the oil to sit as you finish your shower regimen.
At the end of the shower, wet a clean wash cloth and use the cloth to massage off any oil that has not been absorbed into your skin.
You will be amazed at how clean and moisturized your face actually feels with this cleansing process.
You can use any healthy oil, but we do use a high antioxidant blend. We start with a coconut oil base and add about 20% or more of other higher-end antioxidant oils we have available. (Coconut oil is liquid when it is over 75 degrees.) Diversity is the name of the game since all oils will bring different properties to the table. We currently like this marula oil and this blend of facial oils.
Antioxidant Oils For Skin Moisturizing
To moisturize our skin, we use moisturizing oils, again, with the coconut oil as the base oil. Coconut oil is a fairly "dry" oil which means it will be absorbed quickly. There are other oils that are even more dry (e.g. marula) and you may want to use those for your face if you need to apply makeup within five minutes or so. But for most faces and for the rest of your body, the oil combination approach may work best.
Here is our process:
Wet skin in question.
Apply oil.
Gently massage the oil into the skin.
You will find skin oils to be far superior to just about any moisturizing lotion you can find. Your oil can provide antioxidants to your skin as well.
For our face, neck, and hands we do use a higher-quality blend of oils that we describe below. Legs and arms can absorb a lot of oil. We do tend to use only coconut oil in these areas for cost reasons. Higher-priced facial oils would be great as well if they fit your budget for this purpose.
Antioxidant Oil Combinations — Buying Combination Oils, Mixing Oils, or Rotating
When it comes to our moisturizing regimen, we take even more care in the oil we choose, providing our face, neck, and hands with more higher-antioxidant oils. We tend to use a blend of about 50% coconut oil/50% high antioxidant oil. We encourage you to explore different high-antioxidant oils and find what works for you. If you are buying on Amazon, we provide two links above to very good facial moisturizing options. These are easy to use and they are easy to grab right off Amazon.
However, if you are into experimentation and would like to make an oil blend for yourself based on your own needs, we refer you to an independently-operated supplier of herbs, spices, and their related oils. You will find many skin-suitable oils that may be exactly what you need:
Oils for Aging Skin
Antioxidants fight wrinkles and changes in skin texture that come with age. These are some high antioxidant skin oils:
Oils For Damaged Skin
Tamanu oil will help repair skin damaged due to scarring, stretchmarks, and minor cuts and abrasions.
Sea Buckthorn Oil is also good for damaged skin.
Macadamia oil is also great for skin repair and for treating sunburns.
Good General Skin Oils
Jojoba oil is a great oil to use in oil blends because it is a highly-absorbed oil and may help you benefit even more from all of the oils in your blend.
Sunflower oil is widely used to maintain healthy skin and can be a part of any oil blend for skin.