~~~
There is a great collection of herb-related and natural living resources (including some herbal tools) in this giant offer.
The offer is simple: $39.97 for 53 digital products, ending March 7, never to be seen again.

Keep reading. Don't miss out.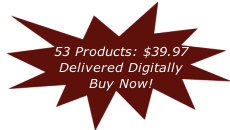 Dear friend,
Our names are Pat and Amanda and we hope this note finds you well. The two of us met about eight years ago when searching for natural health solutions for ourselves and our children, and we have met many of you in a similar pursuit. We recognize that maintaining good health is a daily decision.
Every day offers an opportunity to do something a little better for ourselves. Our red blood cells are a good example — our body makes them every day. In three months' time, we have an entirely new set of red blood cells. If we eat nourishing food in those three months and nurture ourselves, we can be feeling powerfully better in just 90 days. Of course, if we make unhealthy decisions, those 90 days could result in health decline.
Food Has Power – the power to harm and the power to heal.
Food can nourish all of the cells in our bodies and nurture wellness. Foods with chemically-made additives and preservatives, genetically modified foods from a science lab, and foods with pesticide residue chip away at our health and the health of our children with every single meal.
We offer a startling example that may be new to you: synthetic folic acid fortification of food products versus naturally-occurring food folate.
Most people don't realize the difference between folic acid and folate, since they believe they are both "the same vitamin." People used to get folate in their diets by eating actual vegetables. With a reliance on fast food, people have become increasingly deficient in food folate. To fight the resulting anemia, governments have fortified food with synthetic folic acid since 1998. While common sense might suggest people simply eat vegetables, our government instead has sprinkled synthetic folic acid into bread dough so that the corporate white-bread-in-a-bag will appear healthy.
Research now shows that synthetic folic acid in our food can actually cause harm. One of the 80-minute videos in this package drives that point home — 50% of us have an extremely impaired ability to convert synthetic folic acid to folate and to get folate into our cells where our body needs it. Inadequate food folate impairs our liver's ability to remove toxins from our blood and body. We desperately need folate — the food form of this critical B vitamin, from leafy greens and other folate-rich foods.
What if you don't get enough folate? Illness and disease follows. As an example, Amanda's book below on depression describes research on the link between nutrient deficiencies and depression — poor food choices could be literally making you crazy.
A folate deficiency may show up in one person's brain and in another person's lungs. Inadequate folate could result in infertility, depression, asthma, autism, heart disease or cancer. One of our own children was born with a birth defect associated with inadequate nutrients and toxin exposure. The list of nutrient deficiency-related diseases is long — they affect us and they affect our children.
Folate and the vast array of nutrients in real food are critical in recovery as a result. Pat's course below on adrenal fatigue tells that story well.
Folate is just one example and is our chosen example today. The folic acid food fortification program stands in stark contrast to what we and all of the many contributors in this package today recommend — a healthy, nutrient-rich diet of unprocessed foods. At the risk of being folate-obsessed, our core message is that real food is central to good health and is critical for our growing children.
To that end, we have asked our favorite real food-oriented doctors and health bloggers to join together and create a package of products to help you in your own health journey. Each of these contributors writes from a place of researched experience, professional or personal.
We have also focused on health and wellness tools that are inexpensive or even free. In this economy, we need to protect our health more than ever and there is no reason to stretch our budgets for it even further. You will gain extreme tools to implement today that will not bust your budget, to buy them not to implement them.
With such a giant collection of digital health books and multi-media all for one packaged low price, we do not expect you to be interested in each book, video, or audio product. Our hope is that you will find one life-changing piece of health information to help you today, and that the rest of this extensive health library will be ready for you when you are inspired to learn from it.
You may never again have a chance to build an entire natural health library for under forty dollars. Take advantage of this limited time opportunity.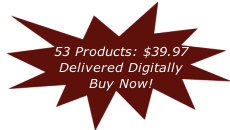 ---
Browse through the many categories of products in this giant bundle of knowledge: (1) Relieve Common Conditions, (2) Plant Remedies: Herbs, Oils, & Trees, (3) Natural Living, (4) Nutrition Tools, (5) Fermentation, (6) Gluten-Free, (7) Weston Price Diet, (8) White Papers, and (9) Folic Acid Metabolism.
---
Relieve Common Diseases and Conditions
Rebuild from Depression: A Nutrient Guide by Amanda Rose, Ph.D. and Annell Mavrantonis, M.D..
Rebuild from Depression: A Nutrient Guide, Including Depression in Pregnancy and Postpartum identifies seven nutrients most commonly associated with depression in the medical literature, including Omega 3 in fish oil, B vitamins, vitamin D, iron, magnesium, and zinc. They provide readers with tools to: (1) Identify a nutrient deficiency, (2) Locate the best supplements / vitamins for depression, and (3) Select and prepare foods to maximize those nutrients in their diets. The book opens with Rose's biography of depression and psychosis. She makes a compelling claim: My grandmother died at the age of sixty-one from complications of postpartum depression. Rose argues that her grandmother showed signs of nutrient deficiencies in her twenties, did not correct them, and suffered a life of depression, diabetes, and heart disease, all of which share a common nutrient deficiency: Omega 3 fatty acids. (200 pages; PDF format; $19.97)

~~~
Adrenal Fatigue Solutions by Pat Robinson.
Pat Robinson offers Adrenal Fatigue Solutions – 90 Day Plan to Improve Adrenal Function, an eCourse which presents a nine-week plan of actions, nutrients, foods, herbs, and removing toxins for adrenal stress relief. It is followed by three weeks of support and review tools to strengthen your adrenal function. This resource provides practical, simple, and doable suggestions for exhausted, stressed, and sleep-deprived moms. Baby steps are the goal.
It teaches tools for increasing self-care, sleep routines, stress relief, toxin relief, nourishing foods, connecting with nature, recognizing depression, finding calm, balance, and energy while creating boundaries for yourself. Recipes for power-foods for energy and herbal adaptogen alternatives are provided along with resources for ongoing support. (127 pages; PDF format; $59)

~~~
Aging: Cumulative Knowledge from Peer Review Studies by Sayer Ji.
Sayer Ji of GreeenMedInfo.com offers a unique digital book on aging that can serve as your own first steps in researching the many food components and other substances that may help you fight the inevitable. The book is a compilation of research citations weighted according to the research basis for each potential "aging remedy." Resveratrol ranks high, for instance, based on the number of clinical trials, animal trials, and in vitro studies in peer review journals. Red wine may in fact help us fight aging, but what about a bit of dark chocolate with your wine? See how it fares in this 131-page document. (131 pages; PDF format; $29.99)

~~~
Infertility: Cumulative Knowledge from Peer Review Studies by Sayer Ji.
Do you struggle with infertility? Scientific studies offer some insight into the problem of fertility but navigating the research is complicated. This 34-page document from Sayer Ji at GreeenMedInfo.com can help you wade through fertility studies that are available. Zinc may improve your plight, for instance, but might gluten or parabens be harming you? Use this digital book to help you answer these questions. (34 pages; PDF format; $9.99)

~~~
A Fibromyalgia Recovery Story: Eating Outside The Box by Christy Pooschke.
At 25 years old, Christy lived with extreme fatigue, muscle weakness, and so much pain that she could not be physically touched. She was diagnosed with fibromyalgia. Conventional medical treatment offered no hope but changing her diet changed her life. Be inspired by Christy's recovery in this 3-part video series Eating Outside The Box, created specifically for this special sale. Get a preview of foods and food additives that could be destroying your health. (50 minutes; PDF format; $14.95).

~~~
Cancer Isn't a Death Sentence by Marcia Schaefer, D.C.
Cancer Isn't a Death Sentence – It's a Life Changing Opportunity, by Marcia Schaefer, D.C., is written for those of you who have prayed for relief for yourself, your loved ones, or friends. This is written that you may tell them that there IS another option out there, and that health, healing, and LIFE are SO much more than you could EVER imagine. Marcia writes about alternative treatments for cancer, from a first-hand and personal perspective. Her journey shares her hope, excitement, empowerment, and determination to seek life-saving alternatives when diagnosed with thyroid cancer with extensive lymph node and lung involvement, plus malignant melanoma. Follow Marcia's detailed journey to healing with Gerson Therapy, while juggling 14 juices a day alongside coffee enemas, working, and mothering her 3 month old son. (115 pages; PDF format; $29.99)

~~~
Ultimate Secrets to Acne Freedom by Tracy McCullough.
If you or a loved one struggles with acne, you must read Ultimate Secrets to Acne Freedom by Tracy McCullough. Tracy's own success is a striking testimony to the link between processed foods and acne but she also outlines many other lifestyle factors that can aggravate acne. She offers wisdom in treating your skin itself — using a special kind of honey or jojoba oil in cleansing regimens (and more) and, rather radically, details the benefits of using nothing whatsoever on your face. (116 pages; PDF format; $29)

~~~
Holistic Approaches in the Treatment of Diabetes Mellitus by Todd Caldecott, Dip. Cl.H., RH(AHG).
Holistic Approaches in the Treatment of Diabetes Mellitus is a comprehensive review of the causes and treatments of diabetes mellitus from a holistic perspective, incorporating elements of modern clinical medicine, clinical nutrition, and botanical medicine. This review also contrasts diabetes with the ancient disease of prameha described in Ayurveda, providing an overview of the key strategies used to balance the doshas. The paper also provides a detailed protocol for diabetes mellitus with respect to diet, nutritional supplementation, and medicinal herbs, as well as a detailed review of one of the most important remedies used in Ayurveda for diabetes. (22 pages; PDF format; $17.99)

~~~
Understanding The Right-Brained Child by Cindy Gaddis.
According to the CDC, "Among children with current ADHD, 66.3% were taking medication for the disorder. In total, 4.8% of all children aged 4-17 years (2.7 million) were taking medication for ADHD." Many right-brained children struggle in school and are diagnosed with ADHD — and medicated. Behind practically every learning disability label (ADD/ADHD, dyslexia, learning disabled, dysgraphia, twice exceptional, dyscalculia, etc.) is a right-brained learner. In this MP3 audio download workshop, Understanding The Right-Brained Child, Cindy Gaddis educates families, teachers, and physicians about the right-brain dominance learner as an information processing gift, rather than a deficit. This realization could help to prevent thousands (millions?!) of children from being medicated for their "learning disabilities". Many parents (thousands perhaps) have found significant relief for their child and themselves, as they applied Cindy's research. (70 minutes; MP3 format; $8)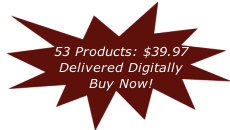 ---
Plant Remedies: Herbs, Oils, & Trees

We once had a bare garden and a mighty craving for garden greens to add to our soup. "I spy some very green lemon balm" and this herb that grows like a weed substituted in a bean soup for kale. Herbs are food but they tend to have such high levels of antioxidants and other nutrients that research continues to find that herbs do help to relieve specific conditions. If you have ever wondered what herbal remedy to use for a flu or cold, to relieve arthritis pain, or to clear your airways, this collection of products is a one-stop shop. You will even learn how to harvest remedies from trees, taking foraging to a whole new level.
Practical Herbs by Henriette Kress.
Practical Herbs by herbalist Henriette Kress will help you grow herbs in your own garden, harvest them from the wild, and store them after harvest. You will learn the process for brewing herbal teas, vinegars, syrups, and tinctures and using them to relieve common ailments. Learn how to create a uniformly consistent herbal tincture in your own kitchen and how to use "flopped" herbal vinegars to clean a tough spot in your kitchen or bath. (150 pages; PDF format; $9.50)

~~~
Introduction to Tree Medicines by Darcey Blue French.
Introduction to Tree Medicines by Darcey Blue French is a perfect complement to any wellness or foraging toolkit. If you are surrounded by pines, cherry, alder, walnut and other trees you will learn a great deal about harvesting leaves, needles, bark, and resins to use to improve respiratory health, digestion, stress and anxiety, and heal wounds. Darcey describes how to harvest and prepare oils, balms, teas and elixirs to integrate into your health regimen. With the perspective that the Earth is a sacred and living being, this 38-page book is a great introduction to trees as medicine. (38 pages; PDF format; $19.99)

~~~
Herbal Remedies for Children During the Cold and Flu Season by Rosalee de la Forêt.
Herbal Remedies for Children by Rosalee de la Forêt is designed to provide you with expert advice on using herbal remedies to get through the cold and flu season. It includes information on fevers, coughs, sore throats, congestion, teething, and more. When do you use elderberry? What about elderflower? How much do you give your children? You will be walked through options for children of all ages (and even adults) in this 88 page book. (88 pages; PDF format; $20)

~~~
Mother's Little Herbal Helper And Home Remedies by Natalie Vickery.
Mother's Little Herbal Helper And Home Remedies by herbalist Natalie Vickery is a home herbal toolkit for reducing symptoms of many ailments — cold and flu, headaches, fungal infections, allergies, arthritis, bites, stings, burns, coughs, congestion, and more. How many times have you wished you could just make it through allergy season or an arthritis flare up with far less suffering? This is where herbal remedies shine. Natalie will introduce you to the different ways to prepare herbs and the types of herbs you use to remedy common ailments. Read it closely and build the custom herbal toolkit you need for your own household. (116 pages; PDF format; $12.50)

~~~
Of Thorn and Petal: The Remedy in the Rose by Kiva Rose.
Kiva Rose, Folk Herbalist, shares Of Thorn and Petal: The Remedy in the Rose, 50 pages of monographs, recipes, case studies etc., focused around Rosa spp. Kiva explains the healing properties of the rose. The anti-inflammatory benefits of wild rose have been forgotten by our Western minds. However, traditional herbalists know that wild rose can soothe burns, infections, and pain quickly. Kiva teaches how to use roses, from petals to leaves to rose hips. For instance, rose hips, rich with phytonutrients and anti-oxidants, are a tonic for weak kidneys and adrenals. Kiva's book covers a myriad of digestive disorders which can be supported with traditional rose medicines. Oils, vinegars, and poultices of rose and their uses are explained. Meet the rose, which brings calm and balance, through recipes, instructions and photos. (50 pages; PDF format; $9.99)

~~~
Listen to the Ancient Mother Wisdom by Kimberly Crail.
Wise Woman herbalist and educator, Kimberly Cedar Cat, shares Listen to the Ancient Mother Wisdom – Universal Healthcare Brought To You By … The Universe! Learn the language of plants, healing with the "Green Elixir Sisters", and advice for cold & flu prevention. Cedar Cat's book teaches you the 5 herbs that can revitalize your life when used on a daily basis and can resolve most health problems You will be empowered to use herbal allies which are not complicated or expensive. (23 pages; PDF format; $10)

~~~
Numen: The Healing Power of Plants A Resource Guide
Have you wanted to learn to make your own herbal medicines? Numen: The Healing Power of Plants – A Resource Guide was contributed by community herbalists to promote the amazing power of plants to heal. This 37-page ebook covers harvesting herbs to medicine-making, and suggests remedies to have on hand. Fevers, digestion, anxiety, depression, and creating an herbal first aid kit are discussed. How to make medicinal teas, tinctures, infused oils, and salves are explained. Dosing charts, recommended books, gardening resources, and bulk suppliers are included in this information-packed introduction to the documentary film Numen. (37 pages; PDF format; $12)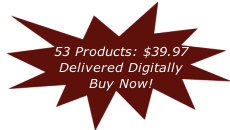 ---
Natural Living and Healthy Lifestyle

As you will learn in the folate video by Dr. Lynch, folate is actually necessary in detoxification. When our bodies are exposed to toxins, it uses nutrients to flush them out. We are exposed to so many toxins in our air and water daily that reducing toxic exposure in areas of our life we can control is a critical health focus. Stress too eats up nutrients. Reducing toxins and stress are key in winning the long game. In this section you will find some really great tools for natural living that reduce your body's overall burden and help you in your health recovery.
Natural Beauty Recipes by Katie (Wellness Mama).
Most of us interested in alternative health love to experiment in making our own natural beauty products. As you learn the best herbs and oils for your skin from other books in this sale, you will love Katie Natural Beauty Recipes: A Wellness Mama Guide which provides you with specific recipes for lotion bars, lotions, deodorant, scrubs, face wash, makeup, shaving cream, shampoo, hair color, diaper cream, baby oil, and baby wipes. The possibilities for improving your beauty regimen while saving money (and enjoying a fun project) are endless. Use this guide to make gifts and rise to a new popularity among your friends. (37 pages; PDF format; $10)

~~~
Wildly Natural Skin Care Oils by Michelle Czolba.
If you are interested in using high-quality oils in your skin care regimen, Wildly Natural Skin Care Oils by Michelle Czolba will guide you through the best oils she has used in her skin care business. Along with profiles of a dozen oils and their uses, you will learn Michelle's experience with these oils and get access to some of her recipes. (29 pages; PDF format; $17)

~~~
Salves Made Simple by Jennifer Saleem.
With the great collection of herb books in this sale, you will love this detailed resource by Jennifer Saleem Salves Made Simple. Learn step-by-step how to create salves to address your own needs — to alleviate bug bites and poison oak itch or simply to help open up your air ways. Sleep better, relieve a tooth ache, and treat your cracking skin, all with regular kitchen tools, oil, herbs, and bee's wax. Jennifer will show you how. (41 pages; PDF format; $9.95)

~~~
Common Sense Health: Detox, Diet and Physical Activities by Laurie Neverman.
Common Sense Health: Detox, Diet and Physical Activities is a personal health blueprint laid out by homesteading blogger Laurie Neverman that includes a no-nonsense, practical guide to healthy living. Complete with recipes for natural pest control, personal care, and cleaning products, Laurie also offers an introduction to simple therapies that may surprise you — oil pulling, skin brushing, and barefoot therapy. (40 pages; PDF format; $8.99)

~~~
Detoxifying Your Home – Inside and Out by Dawn Lorenz.
Dawn Lorenz educates families in her book, Detoxifying Your Home – Inside and Out, Where to Start to Make Your Home a Healthier Place to Live. In today's world it's hard to avoid toxins. It's not just that these toxins seem to be everywhere — they are everywhere! It can be overwhelming to think about, which is why so many people don't know where to start when it comes to trying to eliminate these chemicals from their immediate environment. Let's face it, you simply can't eliminate all of the toxins from your home at once; you need to do so in steps. This 25 page resource for busy families addresses what to do in simple, manageable steps to eliminate toxins from your home. (25 pages; PDF format; $9.99)

~~~
Stress Relief for Parents by Genevieve Simperingham.
In these three MP3 Stress Relief for Parents tracks from the Peaceful Parent Institute, enjoy Genevieve's soft Irish voice with soothing Celtic harp background, and directed thoughts, exercises and meditations to find emotional balance and peace in parenting. Care for your child and care for yourself at the same time. After using these meditations, you will be seeking more ways to incorporate peaceful parenting wisdom into your familylife. (50 minutes; MP3 format; $25)

~~~
Introduction to Energy Healing by Tracy Liebmann
In Introduction to Energy Healing, Tracy Liebmann explains the conceptual energy field as a healing modality. The basis of energy healing is that our thoughts, feelings, and beliefs affect our emotions and our emotional body affects our physical body. The Chakra System is an ancient system that comes from Hindu and Buddhist traditions. Disturbances in the chakras' flow of energy are common and easily corrected. The seven chakras, their emotional components and how to clear blockages is discussed. Tracy addresses energy healing tools such as grounding, earthing, and the use of crystals and stones to maintain or restore health. Two guided meditations and a video are included along with other energy healing techniques in this 24-page paper. (24 pages PDF format and video resources; Retail $18)

~~~
Whispers from The Universe: 30 EFT Scripts for Feeling Great by Deborah Donndelinger.
Deborah Donndelinger offers an introduction to Emotional Freedom Techniques (EFT), a universal healing tool, based on the body's meridian system. It is easy to learn and the basic protocol takes only minutes to apply. EFT is also a serious healing modality. EFT addresses emotions at the core – the body's energy system. Whispers from The Universe is a compilation of inspirational tapping ideas about self-trust and finding peace. Each tapping script relates to a theme that supports, nourishes, and guides us on our emotional and spiritual journeys. Deborah provides five additional demonstration videos specific to mothers and women using EFT for stress reduction and health. (48 pages PDF format; demonstration videos in PDF; $25)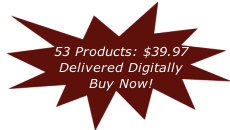 ---
General Tools for Better Nutrition

If you are going to get your folate and the host of other health-giving nutrients real food has to offer, you need tools to leave behind processed foods forever. To this end, our partners offer you tools to remove processed foods from your diet and replacing it with real food. Anthony provides a blueprint for selecting foods (avoiding additives and genetically modified food) along with calls for a more healthy lifestyle in general. Lisa offers you a challenge to clear out your pantry and France can show you how to manage your kitchen tasks and cook exceptional meals. Kris will help you replace some of those jarred sauces and condiments. You will also learn how to cook greens and beans — it is no coincidence that both of these foods contain real food folate.
100 Days of Real Food Challenge by Lisa Leake.
A family with 2 young children in Charlotte, NC took a 100 Days of Real Food pledge. They didn't eat a single ounce of processed food or refined ingredients for 100 days in the hopes that they would inspire people to follow suit. If you are new to a diet of unprocessed food, prepare to be inspired. Lisa Leake and the team at 100 Days of Real Food offer you meal plans, recipes, and tips to help you in your journey. They provide a quick guide to real food shopping as a bonus in this offer and have extensive free resources on their website for you to explore. (73 pages PDF format; Bonus)

~~~
The Savvy Shopper's Guide to Sustainable Food by Raine Saunders.
In Raine Saunders' The Savvy Shopper's Guide to Sustainable Food, you'll discover how to source health foods from sustainable sources, whether it is from local farms and farmer's markets in your area, online merchants, delivery services, local grocery, or health food stores. Learn to read labels, what to look for, what to avoid, and how to select and buy the best foods available for better health. Learn more about why supporting the sustainable food system is so important – and how it really can keep you healthy and feed the world. (139 pages; PDF format; $24)

~~~
The Whole Foods Revelation by France Morissette.
The Whole Food Revelation by France Morissette is a cookbook and menu plan in one. France is a seasoned cook with a knack for meal planning or organizing kitchen tasks efficiently and it shows in this book. You will find weekly menus with weekend tasks to reduce your kitchen time during busy week days. Use each of the four weeks of menus or pick and choose your favorites. Prepare to become a better and more efficient whole foods cook. (102 pages; PDF format; $19.95)

~~~
The Everything Beans Book by Katie Kimball.
If your grocery budget is struggling and you're looking for inexpensive whole foods options, adding more beans to your diet is an excellent option. In The Everything Beans Book, Katie Kimball provides you thirty recipes using cost-saving dry beans you can buy in bulk — wraps, soups, sauces, sides, and even a bean-based brownie (!). (95 pages; PDF format; $8.95)

~~~
Eat More Leafy Greens by Cynthia Lair.
How do you choose, chop, and cook your greens? What greens are best in a raw salad? If you are new to greens, Cynthia Lair in Eat More Leafy Greens provides you with an excellent orientation for getting started. How do you know if a particular green is best eat cooked or raw? Check the list of greens in this 20-page guide or use one simple tip that Cynthia will teach you. (20 pages; PDF format; $6.99)

~~~
Off The Shelf by Kris Bordessa.
Off The Shelf by Kris Bordessa gives you the tools to replace store-bought condiments, toppings, and snacks with healthier homemade alternatives. Complementing our products on giving up processed foods, these simple and beautiful recipes will allow you to say goodbye to food additives forever. (43 pages; PDF format; $7)

~~~
Broth: Elixir Of Life by Patricia Lacoss-Arnold.
Our ancestors made use of every part of the animal to nourish them, including the bones. Bones are rich in calcium and other minerals; bones contain collagen which brings elasticity to the skin; bones are rich in gelatin which aids in digestion. Using bones to make broth is a key strategy to extract bone nutrients and add them to your diet. Patricia Lacoss-Arnold in Broth: Elixir of Life will describe how to make and use broth in your every day cooking. If you have ever wonder how to make broth from beef, chicken, fish or even rabbit bones, you will soon learn about the flavors of these different options. (59 pages; PDF format; $8.99)

~~~
The New Health Paradigm by Anthony Gucciardi.
The New Health Paradigm by Anthony Gucciardi is a health blueprint to help you identify changes you can make in your own life to improve your health. Gucciardi reveals nine invisible threats to your health that are lurking incognito in the food supply (e.g. hydrogenated oils and MSG) and provides specific tools to avoid them. Explore research on aging, boosting your brain power, and improving your emotional health. Learn one simple tip to improve your mental health every single day. Another research-based tip will help you kick your junk food cravings. (99 pages; PDF format; $19.97)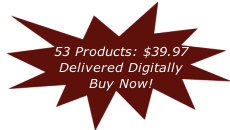 ---
Food Fermentation
Live cultured food is becoming increasingly popular as a tool to improve health. The beneficial bacteria that are "cultured" in your own ferments improve your digestion and your overall health. It also so happens that fermenting or sprouting your foods will increase its folate content — our ancestors fermented cabbage as sauerkraut and maintained healthier folate levels as a result. The graph at right shows a steep increase in folate content of a seed when it is sprouted. Making your own ferments at home is simple and inexpensive, especially with a little guidance offered in these products.
Lacto-Fermentation by Wardee Harmon.
Lacto-Fermentation is a 155-page, 23-lesson digital book with detailed instruction on fermenting fruits, vegetables, beans, meats, dairy, and grains. The book will expose you to a variety of fermentation methods — using salt, whey, or other starter cultures. Recipes go beyond fermentation methodology and include spices and seasonings to improve the flavor of the final product. (155 pages; PDF format; $20)

~~~
Simply Sourdough by Melissa Naasko
Sourdough is nature's grain fermentation solution. Capture wild yeasts in your own house to leaven your bread using Simply Sourdough by Melissa Naasko. Adapt your favorite recipes to sourdough techniques using the wisdom in this book. (30 pages; PDF format; $2.99)

~~~
A Healthy Soda by Donna Schwenk.
Sodas are refreshing, satisfying, and often filled with sugar. It is no wonder that as soda consumption has skyrocketed, so too have rates of obesity and poor health. Get your fix for a refreshing fizzy drink instead through a kefir fermentation method Donna Schwenk will teach you in this 9-minute video. Even water kefir experts will learn a method for making fruit extract that you may never have considered. (9 minutes; PDF format; $6.99)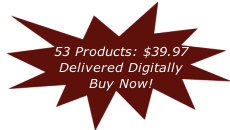 ---
Gluten-Free Living Tools
At this point in our story, it may not surprise you to realize that if you are allergic to a food, the allergy can actually affect your digestion of key nutrients, including our favorite vitamin of the day, folate. Gluten intolerance is on the rise and eating it when you are even mildly allergic affects your nutrient balance and your health in general. If you are part of the growing group of gluten intolerant, these gluten-free tools will help you in your cause.
7 Habits of a Gluten-Free Warrior by Peter Osborne.
Gluten intolerance can cause hundreds of diseases, symptoms and syndromes. Unfortunately, the medical community is not properly trained to deal with this. This means that a lot of people are on their own, left to navigate the complexities of the gluten free diet and lifestyle without guidance or supervision. If you have gone gluten-free and have not gotten better or got better at first and then began to feel sick again, 7 Habits of a Gluten-Free Warrior is a must-see video. (90 minutes; MP4 format; $19.95)

~~~
Baking With Coconut Flour by Starlene Stewart.
"Baking With Coconut Flour" is more than a recipe collection — it is an education about baking with coconut flour. If you've wondered how a friend's coconut flour recipe turned out perfectly while yours flopped, you will learn exactly how to trouble-shoot to make sure you never waste another ingredient. This 63-page book spends nearly 24 pages educating the reader about the key tricks to making baking with coconut flour a success, including how to convert your favorite wheat-based recipes. Starlene Stewart has been cooking since the age of 10 and her baking experience shows in this book. She has a fluency in the science of baking that allows her to help the rest of us succeed in our gluten-free coconut cooking endeavors. (63 pages; PDF format; $18.95)

~~~
Traditional Soup Workshop with Whole Grain Gluten-Free Muffin Cookbook Bonus by Kimi Harris.
Whether you are gluten-free, dairy-free, egg-free or just love great soup and muffins, you will be endeared by Kimi Harris' video-based soup class, Traditional Soup Workshop, which covers a basic and adaptable beef stew as well as three ethnic soups you will want to add to your repertoire. Learn one new broth you probably are not making now and get a bonus cookbook of gluten-free muffins with options for dairy- and egg-free. (29 pages PDF format; 58 minutes of video MP4 format; $30)

~~~
Family-Friendly Allergen-Free Menu Planner by KerryAnn Foster.
KerryAnn Foster's Family-Friendly Allergen-Free is a 4-week menu plan for those on a diet free of gluten, dairy, eggs, and soy with a weekly shopping list for your convenience. Do you need to eliminate just one of these foods? Read KerryAnn's section on eliminating each ingredient to help you down your own path. (41 pages; PDF format; $16.95)

~~~
Quinoa Fit by Wendy Polisi.
Wendy Polisi offers Quinoa Fit, a gluten-free book of for the calorie-conscious crowd. If you are on a food plan that requires counting carbs, calories, or even Weight Watchers point, no problem. Wendy includes them with each recipe. Not on a diet? Enjoy this quinoa collection anyway with recipes for breakfasts, salads, burgers, patties, desserts, and a collection of main dishes and sides. Enjoy nine healthy gluten-free dressing recipes to finish all of these great quinoa dishes. (156 pages; $8.99)

~~~
Divine Dinners: Gluten-Free, Nourishing, Family-Friendly Meals by Lydia Joy Shatney.
Lydia Joy Shatney offers Divine Dinners: Gluten-Free, Nourishing, Family-Friendly Meals complete with 75 recipes to help you create menus full of wonderful, gluten-free dinners. With meat-based entrees and a collection of side dishes, soups, sauces, dips, and spreads, you will spend weeks cooking through this cookbook. (104 pages; PDF format; $14.95)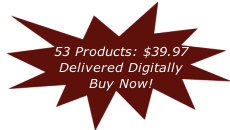 ---
The Weston A. Price Nutritional Perspective and Tools
Nourishing Our Children
If you've heard of the dietary perspective of the Weston Price Foundation and wondered what it is all about, Nourishing Our Children: Timeless Principles For Supporting Learning, Behavior, and Health Through Optimal Nutrition from the San Francisco chapter spells out its philosophy in a beautiful and easy-to-read format.The book provides dietary principles for parents to follow before and after conception, as well as recommendations on how to nourish rather than merely feed their children. It also covers the problems associated with modern processed foods and vital information about water and fluoride, traditional fats and oils, milk, soy, vital nutrients, and healthy meal preparation. (97 pages; PDF format; $20)

~~~
Introducing the Essential Elements of Whole Health by Amy Love, NTP, CGP, CILC.
Amy Love's Introducing the Essential Elements of Whole Health is a blueprint to help you take control of your family's health and discover the root cause of health issues. The core blueprint is 50 pages and is supported by a guide to help you source real food, a gluten free soup and stew recipes booklet (21 pages), a gluten free/grain free muffin and pancake recipe booklet (19 pages), a handout on the dangers of MSG and excitotoxins, a healthy beverage cheat sheet, and a primer on BPA and plastics. (110 pages total; PDF format; Retail $49)
~~~
Thrifty Food Plan Experience by Millie Copper.
Good health and good-eating can feel expensive but in Thrifty Food Plan Experience Millie Copper provides in-depth support in feeding a family of five on $172 per week, from a Weston A. Price Foundation dietary perspective. She provides 67 pages of thoughts, tips, and ideas plus a 2 week menu plan, over 40 recipes (and links to many more) to help you succeed. (67 pages; PDF format; $8.95)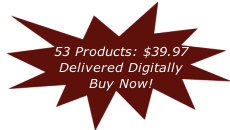 ---
Health and Natural Living White Papers

Most people who embrace natural remedies for health and wellness recognize that wellness can come from any number of different philosophies. The diversity of remedy solutions offers us so many opportunities. Through exploring them we can find approaches that fit our own values and lifestyles. This white paper series serves to introduce you to a diversity of ideas and approaches. Explore them and follow up on the ideas that best fit your circumstances.
Spring Cleansing – The Local Way Jennifer Steinbachs, ND
Spring Cleansing – The Local Way by Jennifer Steinbachs, ND will walk you through a simple and inexpensive spring "cleanse" for your body. You have probably noticed the many commercial products available for some sort of health cleanse. Why not save your money and instead use foods available in the spring time to help support your liver, kidneys, lungs, and skin? Guide yourself through a simple 3-phase cleanse in this concise 9-page white paper. (9 pages; PDF format; $9.97)

~~~
Introduction to Flower Essences by Amy Hendrickson
In an informative Introduction to Flower Essences, Amy Hendrickson discusses the various types and sources of flower essences. Each flower has a unique energetic vibration that can shift the energy in your body. Flower essences support shifts in emotional health and well-being. They can help you release negative emotions that can cause poor sleep, crankiness, overwhelm, back pain, etc. Combination or pre-made blends of flower essences are easy for beginners. They are safe, gentle and effective for families, children and pets. She discusses a special blend using 9 Australian Bush flower essences to support Healing Thyself. These flowers can help you assimilate new ideas, help you refocus after a temporary setback, and give you the tenacity needed to help you heal yourself. (12 pages; PDF format; $10.)

~~~
Raw Milk's Protective Enzymes: Findings From Research by Amanda Rose, Ph.D.
Raw milk contains enzymes that affect its bacteria content. What does research say about these enzymes as they relate to infrequent bad bacteria in raw milk? This paper reviews the available scientific studies on the topic. (20 pages; PDF format; $6.97)

~~~
Homeopathy for Childhood Illnesses by Miranda Castro
Miranda Castro, professional homeopath, shares Homeopathy for Childhood Illnesses. This introductory guide to homeopathy addresses fevers, chicken pox, mumps, measles, roseola, scarlet fever, and whooping cough. Miranda describes the indications and use of 25 homeopathic remedies for childhood illnesses, including dosing, homeopathic kits and recommended reading. (10 pages; PDF format; Bonus)

~~~
Practical Guide to Children's Health (Excerpt) by Kate Tietje
Kate Tietje's Practical Guide to Children's Health is in press as we sell this collection of products but we have asked her to include an excerpt for you. Kate's book provides a toolkit for every parent who face common questions: What food is healthy for my child? How do I say "no" to my children when they want supermarket candy? What do I do to relieve seasonal allergies? What about burns and scrapes? Get a sense of Kate's book in this excerpt and watch for the print version in a month or so. (28 pages; PDF format; Bonus)

~~~
The Five Flavors of Food by Lisa Mase
Lisa Mase of Harmonized Cookery shares "The Five Flavors of Food: Combining Ingredients Into Harmonious Meals." To satisfy the whole being, Traditional Chinese Medicine encourages including five flavors in each meal: sweet, sour, salty, pungent, and bitter. The five flavors correspond to the five elements: Earth, Wood, Water, Metal and Fire. Planning menus that incorporate these elements and flavors, we can start to recognize which foods help us harmonize with our environment and the seasons. (4 pages; PDF format; Bonus)

~~~
Car Seats: The Deadliest Parenting Decision by Guggie Daly
In Car Seats: The Deadliest Parenting Decision, Guggie Daly presents a cautionary article about proper car seat usage as a health concern. When quizzed, parents might list their fear over a variety of parenting and health topics – important in their own right – but fail to feel concern about the risks of car seats. Going to the numbers, though, shows that injuries from vehicle collisions are the leading cause of death for children. One study even found that almost two thirds of all car seats are installed incorrectly or buckled incorrectly. Guggie addresses car seat safety as a health priority and how to ensure your children are restrained in vehicles as safely as possible. (7 pages; PDF format; Bonus)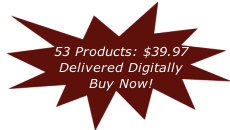 ---
MTHFR: A Folate-Metabolism Gene Mutation
MTHFR Introduction Video by Ben Lynch, N.D. and MTHFR Support FAQ Resource.
As we have said, folate is our favorite topic today and we close with the most important products in this package about our favorite nutrient.
1 in 2 people cannot utilize folic acid effectively because of a deficiency called methylenetetrahydrofolate reductase (MTHFR), yet the U.S. government adds folic acid to bread and other processed grain-based foods. Now that synthetic folic acid has found its way into so many foods, researchers are realizing that the food fortification program has had more perverse consequences than they ever imagined.
Many people learn they have an MTHFR gene polymorphism as a result of a serious health problem: frequent miscarriages, blood clots, pulmonary embolisms, or cancer. When people have learned of the underlying cause of their health problems and actually address them, their recovery may even be far better than their regular doctors would have imagined possible.
Through MTHFR Support and this 80-minute video by Ben Lynch, N.D., you may well discover a key factor in your health. You will learn why this topic is critical, begin to understand how to remediate it, and find out where to purchase an in-home test kit. MTHFR resources include:
Introduction to MTHFR, Ben Lynch N.D., (80 minutes; PDF with video access; $50)
MTHFR Blueprint (24 pages; PDF format; $14.99)
Livewello, a downloadable app to organize your health information.
A MTHFR Manifesto by the Probiotic Police and Natural Peacekeepers — An educational parody to demonstrate the necessity of whole food nutrients in the detoxification battle.
For our part, our favorite way to remediate MTHFR is pictured just above and is quite green.
In any case, we hope that in reading this extremely long letter, you have found a nugget to help you live a more healthy life. Our contributors have offered their products as a way to promote a common health message. Whether you buy this giant value-packed package or not, find these great contributors and make another positive health change today.
To take advantage of this 10-day-only flash sale, click on the "buy now" link and lock in this discount. You may kick yourself later if you don't.
This a one-time-only flash sale, digitally delivered to your email inbox. Due to the unusual nature of the sale, your purchase is non-refundable. (If you can't find $39.97 value in this package, you surely haven't looked at it hard enough….)
You do not need special devices to read these files. Our customer service FAQ at our main site will walk you through our file formats and how to view them.
Best of luck to you and take care.
Pat & Amanda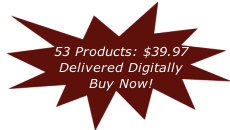 ---
Important Health Disclaimer
This product bundle contains many details concerning food nutrients and disease, traditional plant remedies, and general health and nutrition. Although great care was taken by the authors to ensure the accuracy of the text, all individuals have unique medical needs and should seek advice from a qualified health professional. These products should serve as a point of discussion with your health care provider, not a substitute for medical treatment. The authors and the distributor are not engaged in medical treatment and are not providing medical advice to individual readers. The authors and the distributor shall not be held liable for any harm or loss purported to arise, directly or indirectly, from any information in this product collection.