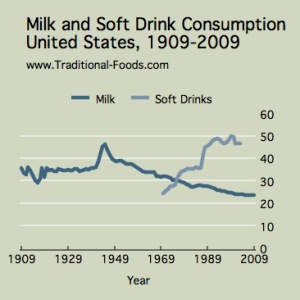 I am pleased to announce a new website in our family of sites that promote awareness of whole foods nutrition. The site is dedicated to exploring issues related to calcium and food: CalciumRichFoods.org
As with our Iron website, this site will house a calcium database of thousands of foods with data provided by the United States Department of Agriculture in their monumental data collection project.
Our interest in calcium stems from our work with social service agencies here in Tulare County, the nation's largest producer of milk and dairy products and yet with a population in poverty facing severe food insecurity and malnutrition every day.
In addition, 40% of our three-generational household is at risk of calcium deficiency. One member is in the "growing adolescent" category requiring calcium to support his rapid bone growth and yet he is faced with choices such as soda pop over milk when he is away from our home. My mother, in the "women over sixty" category, has to stay in front of bone loss lest she end up hunched over, looking permanently as if she's harvesting the abundant garden vegetables she produces here on our five acres.
The website is in development but does have some resources you can explore. We hope you enjoy it as it develops.
Related posts:
You might also enjoy: