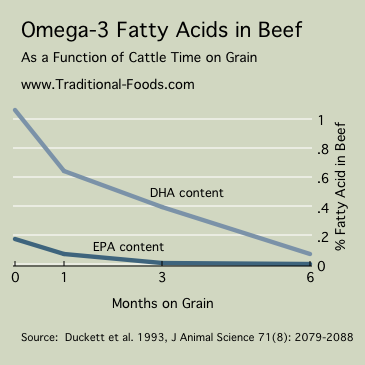 Beef cattle spend the first nine months of their lives grazing on grass and nursing with their mother. It is the second half of their lives, however, that is key in the nutritional value of your hamburger. Off pasture for a year before they reach your table, the cattle begin to replace the healthy Omega-3 fats in their tissues with a less healthy variety. It is the Omega 3 fats that are critical for the health of your brain and your heart; EPA and DHA are two key types of healthy Omega-3 fatty acids.
In a 1993 study in The Journal of Animal Science, Duckett and colleagues found that the heart-healthy Omega-3 EPA and DHA declined by half in just one month on a grain diet. By six months on grain, that steer's steak and burgers had virtually no Omega-3 fat.
Find grass-finished beef near you at Local Harvest.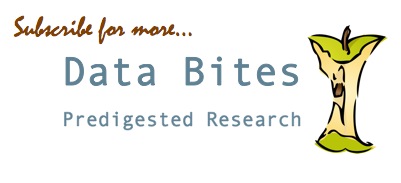 This post is part of our Data Bites series, predigested food science research. Subscribe to our feed for more.
This post was shared at Organically Thought – Alimentary Tuesdays Blog Carnival, Traditional Tuesday

Related posts:
You might also enjoy: