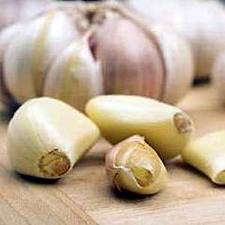 Minced garlic: How do you do it?
If you know how to chop garlic cloves, it seems like such an elementary question, but somehow, over 8,000 people to date have found my mom's video on YouTube about minced garlic. What they have found is a six-minute discussion of many details surrounding minced garlic. In fact, my own uncle who is quite a good cook, watched this particular video and said, "Wow! I learned how to mince garlic!"
Mom talks about how to handle the cloves themselves, the kind of knife you need, and the best technique for chopping up the garlic clove itself.
Who knew that minced garlic could be so detailed.
My apologies in advance if the sound quality is terrible. Pilgrims designed this particular camera. Consider this video "vintage."
Minced garlic!
Related posts:
No related posts.