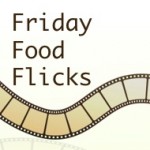 Welcome to Friday Food Flicks where, together, we will curate cool food-related photos and videos. Please share your food flicks here.
Once again, we enjoyed checking out your entries and love Kim's comment on her own post about cutting up chicken — Do you mean not everyone knows how to cut up a whole chicken? LOL. Definitely not. Learn how to cut up a chicken, make your own jerky, and sprout your flour if you're really adventuresome.
I realize taking a step back and looking at these pictures, they do inspire a bit of "Ewwww." My apologies to Kendahl's and her sprouted flour project for not displaying her project with the most visually appropriate company.
Now, share your post!
Inspire some sort of emotion in us with your flick:
"Mmmmm!:" Good food!
"Awwww!:" Cute kids, eating, cooking, or gardening!
"Ewwww!:" Industrial food!
"Oooooo!:" Great idea!
Or best yet: a big belly laugh.
If your flick is of professional quality, you might inspire a bit of envy too, but it is not required.


Give your picture a headline that inspires us to click through, read more, and even Pin It.
Rules
Post only photos and videos for which you have a copyright. Posting them gives us permission to feature them here, Facebook, or elsewhere where we will link back to your post if we feature you.
Feel free to post photos and videos from your archive, just link back.
From your flick pic, link right back to this post lest the Internet police show up at your door, flog you with wet noodles, and not feature you here.
Come back in a day or so and check out the other flicks!
Your Contribution
Share your great food-inspired photos:

Related posts:
You might also enjoy: