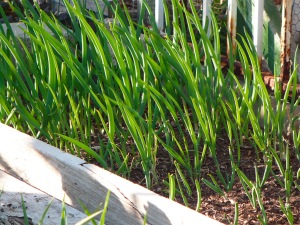 In days long past, the produce available was local and seasonal. There were no refrigerated trucks to haul spinach from California to a New York grocery. There were no shipping networks for bringing grapes from Chili into the United States in the dead of our North American winter. Everyone knew when to expect ripe tomatoes, huge cabbage heads, and crispy red apples. Produce came in its season. You didn't look for zucchini at the market in January unless you lived in Mexico.
Fast forward to present day: You can have any produce you want in any month of the year is you have the money to pay for it. This availability of produce has caused a major disconnect for most folks in understanding what "season" means. Every location has its own distinct seasons for growing food. If you plan to garden, understanding the seasons is crucial. There is the perfect time of the year for growing any item of produce. How many gardening hopefuls have worked hard, planted seed and become totally discouraged because nothing sprouted.
Two valuable resources exist for learning about your particular seasons:

Regional Growing Charts
Growing charts put out by regional authorities in your area such as you local Extension Service will be like gold. Study these charts to learn which veggies are classified as early spring, late spring, summer or fall garden, even winter in some mild climates. In some areas it is foolish to try to grow broccoli in the summer. The sun is too hot. In other areas broccoli will only grow in the summer. A good chart will help you get clear on what will work for you.
As an alternative, The Vegetable Garden provides a chart with an abundance of information: spring and fall planting dates, days to maturity, depth to plant, distance between rows, distance between plants. It is a super chart but you will need to know your USDA zone is. (Here is one schedule.) To determine your own gardening zone, check out this tool.
You might also search online for "planting seasons, chart, your county" and get some very specific information online. You could also contact the Master Gardener program in your county for help if you need it.
Veteran Gardeners Near You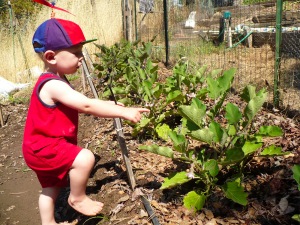 Veteran gardeners in your neighborhood are invaluable sources of planting wisdom. One woman with over fifty years of gardening history told me I could plant green beans until July 15 and still get a crop before the first killing frost. "But", she said, "only plant Blue Lakes for that last crop. No other variety will make it before winter."
Study the locals to see how they stretch the season. Do they set out tomato plants under little white caps? Are they starting seeds indoors under lights to get a running start on the season? Do they cover some rows with cloches in the fall to prolong a harvest?
Your local gardener can also warn you about what predators to watch out for in each season and how to deal with those pesky varmints. I bought my first sonic gopher repelling contraption because a friend assured me it worked in his yard. It did! It does! Thank God!
Watch what is happening in other gardens and over the years you will pick up a goldmine's worth of great ideas. One old grandpa planted hot peppers up against the house near the front door so his wife would not have to walk too far to harvest them. Very thoughtful! And then guess what? The peppers were planted against the wall of an L-shaped house. They had a warm southern exposure and protection from westerly winds and frost. Those peppers lived through the winter and produced mountains of peppers in the next season. This demonstration of a micro climate will give you all kinds of new ideas to try.