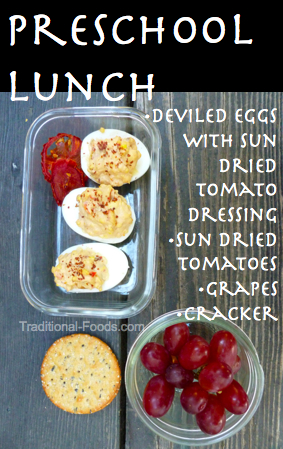 The most sustainable packed lunch plan revolves around leftovers. This particular lunch was a hit and it was certainly easy and nutritious.
We used deviled eggs with a twist: the deviled egg dressing had sun dried tomatoes and roasted red bell pepper in it. Sun dried tomato on the side was an excellent addition. The cracker provided a bit of crunch to go with the soft deviled eggs.
(Here's the deviled egg recipe or the dressing itself.)
Grapes, of course, are always a winner and we have them all over the place here right now.
Related posts:
You might also enjoy: